CAPÍTULOS
FICHA DE CAPÍTULOS VISTA 4.499
Temporada 3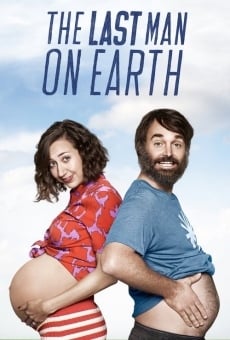 | | |
| --- | --- |
| Tipo | Serie de TV episodios |
| Origen | US |
| Idioma original | Inglés |
| Producida | 2015 |
| Género | Comedia |
| Duración | 45 min cada episodio |
En nuestra guía de series hay disponibles un total de 4 temporadas completas de The Last Man on Earth. Pueden existir discrepancias con las temporadas emitidas en televisión (TV Seasons).
The Last Man on Earth - 3º Temporada en español
The Last Man on Earth Temporada 3 Online - Todd y Tandy excavan profundamente en el pasado pre-virus de Melissa, mientras buscan respuestas sobre su enfermedad. Carol adopta una nueva perspectiva de la vida. Te invitamos a ver la ficha de esta serie con más información sobre la producción y los actores.
REPARTO DE LA TEMPORADA 3 The Last Man on Earth subtitulada y original
Esta temporada Nº 3 estuvo protagonizada por Will Forte, January Jones, Kristen Schaal, Cleopatra Coleman, Mary Steenburgen, Jason Sudeikis, Boris Kodjoe, Kenneth Choi, Keith L. Williams, Mark Boone, Kristen Wiig, Alanna Vicente, Alexandra Daddario, Jacob Tremblay, Will Ferrell y Jon Hamm.
Will Forte TV/Cine
January Jones TV/Cine
Kristen Schaal TV/Cine
Cleopatra Coleman TV/Cine
Mary Steenburgen TV/Cine
Jason Sudeikis TV/Cine
Boris Kodjoe TV/Cine
Kenneth Choi TV/Cine
Keith L. Williams TV/Cine
Mark Boone TV/Cine
Kristen Wiig TV/Cine
Alanna Vicente TV/Cine
Alexandra Daddario TV/Cine
Jacob Tremblay TV/Cine
Will Ferrell TV/Cine
Jon Hamm TV/Cine
Capítulos de The Last Man on Earth, Temporada 3 Online
La 3º temporada online de The Last Man on Earth (The Last Man on Earth) cuenta con 18 capítulos completos originales. Se filmaron múltiples temporadas de The Last Man on Earth, te invitamos a disfrutarlos en video calidad Full HD desde tu TV. Generalmente los capítulos que se estrenan en Estados Unidos o en el país de origen de la serie no se emiten online simultáneamente en el resto del mundo, son traducidos o subtitulados al español latino tiempo después.