CAPÍTULOS
FICHA DE CAPÍTULOS VISTA 20.385
Temporada 6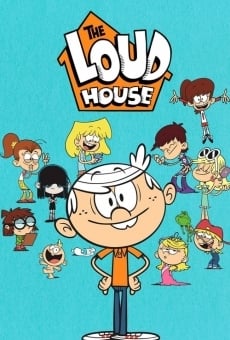 | | |
| --- | --- |
| Tipo | Serie de TV episodios |
| Origen | US |
| Idioma original | Inglés |
| Producida | 2016 |
| Género | Infantil |
| Duración | 45 min cada episodio |
En nuestra guía de series hay disponibles un total de 7 temporadas completas de The Loud House. Pueden existir discrepancias con las temporadas emitidas en televisión (TV Seasons).
Consulta la lista de temporadas y episodios en IMDb para acceder a información actualizada.
The Loud House - 6º Temporada en español
The Loud House Temporada 6 Online - Lincoln Loud es un chico de once años que vive con sus diez hermanas. Con la ayuda de su confiable amigo Clyde, Lincoln encuentra nuevas y distintas maneras de sobrevivir a diario en una familia gigante. Te invitamos a ver la ficha de esta serie con más información sobre la producción y los actores.
REPARTO DE LA TEMPORADA 6 The Loud House subtitulada y original
Esta temporada Nº 6 estuvo protagonizada por Jessica Di Cicco, Nika Futterman, Lara Jill Miller, Grey DeLisle, Caleel Harris, Catherine Taber, Liliana Mumy, Cristina Pucelli, Brian Stepanek, Jill Talley, Grant Palmer, John DiMaggio, Carlos PenaVega, Collin Dean y Susanne Blakeslee.
Jessica Di Cicco TV/Cine
Nika Futterman TV/Cine
Lara Jill Miller TV/Cine
Grey DeLisle TV/Cine
Caleel Harris TV/Cine
Catherine Taber TV/Cine
Liliana Mumy TV/Cine
Cristina Pucelli TV/Cine
Brian Stepanek TV/Cine
Jill Talley TV/Cine
Grant Palmer TV/Cine
John DiMaggio TV/Cine
Carlos PenaVega TV/Cine
Collin Dean TV/Cine
Susanne Blakeslee TV/Cine
Capítulos de The Loud House, Temporada 6 Online
La 6º temporada online de The Loud House (The Loud House) cuenta con 28 capítulos completos originales. Se filmaron múltiples temporadas de The Loud House, te invitamos a disfrutarlos en video calidad Full HD desde tu TV. Generalmente los capítulos que se estrenan en Estados Unidos o en el país de origen de la serie no se emiten online simultáneamente en el resto del mundo, son traducidos o subtitulados al español latino tiempo después.