CAPÍTULOS
FICHA DE CAPÍTULOS VISTA 42.961
Temporada 6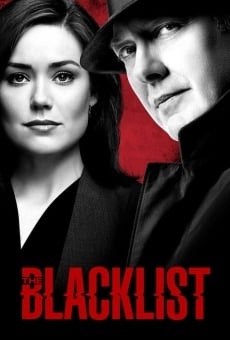 | | |
| --- | --- |
| Tipo | Serie de TV episodios |
| Origen | US |
| Idioma original | Inglés |
| Producida | 2013 |
| Género | Drama |
| Duración | 45 min cada episodio |
En nuestra guía de series hay disponibles un total de 10 temporadas completas de The Blacklist. Pueden existir discrepancias con las temporadas emitidas en televisión (TV Seasons).
Consulta la lista de temporadas y episodios en IMDb para acceder a información actualizada.
The Blacklist - 6º Temporada en español
The Blacklist Temporada 6 Online - El criminal más buscado del mundo se entrega misteriosamente y se ofrece a delatar a todos los que alguna vez han colaborado con él. Su única condición: sólo colaborará con un nuevo agente del FBI, con quien parece tener alguna conexión. Te invitamos a ver la ficha de esta serie con más información sobre la producción y los actores.
REPARTO DE LA TEMPORADA 6 The Blacklist subtitulada y original
Esta temporada Nº 6 estuvo protagonizada por James Spader, Megan Boone, Diego Klattenhoff, Harry Lennix, Ryan Eggold, Hisham Tawfiq, Parminder Nagra, Amir Arison, Adriane Lenox, Edi Gathegi, David Strathairn, Valarie Pettiford, Ulrich Thomsen, Reed Birney, Christine Lahti, Deborah S. Craig, Deirdre Lovejoy, Teddy Coluca, Piter Marek, Clark Middleton, Dante Nero, Jennifer Kim, Annie Heise, Rachel Brosnahan, Fisher Stevens, Peter Stormare, Alan Alda, Margarita Levieva, Enrique Murciano, Charles Baker, Hal Ozsan, Graeme Malcolm, Annapurna Sriram, Andrew Divoff, Paul Reubens, Mary-Louise Parker, Ned Van Zandt y Lotte Verbeek.
James Spader TV/Cine
Megan Boone TV/Cine
Diego Klattenhoff TV/Cine
Harry Lennix TV/Cine
Ryan Eggold TV/Cine
Hisham Tawfiq TV/Cine
Parminder Nagra TV/Cine
Amir Arison TV/Cine
Adriane Lenox TV/Cine
Edi Gathegi TV/Cine
David Strathairn TV/Cine
Valarie Pettiford TV/Cine
Ulrich Thomsen TV/Cine
Reed Birney TV/Cine
Christine Lahti TV/Cine
Deborah S. Craig TV/Cine
Deirdre Lovejoy TV/Cine
Teddy Coluca TV/Cine
Piter Marek TV/Cine
Clark Middleton TV/Cine
Dante Nero TV/Cine
Jennifer Kim TV/Cine
Annie Heise TV/Cine
Rachel Brosnahan TV/Cine
Fisher Stevens TV/Cine
Peter Stormare TV/Cine
Alan Alda TV/Cine
Margarita Levieva TV/Cine
Enrique Murciano TV/Cine
Charles Baker TV/Cine
Hal Ozsan TV/Cine
Graeme Malcolm TV/Cine
Annapurna Sriram TV/Cine
Andrew Divoff TV/Cine
Paul Reubens TV/Cine
Mary-Louise Parker TV/Cine
Ned Van Zandt TV/Cine
Lotte Verbeek TV/Cine
Capítulos de The Blacklist, Temporada 6 Online
La 6º temporada online de The Blacklist (The Blacklist) cuenta con 22 capítulos completos originales. Se filmaron múltiples temporadas de The Blacklist, te invitamos a disfrutarlos en video calidad Full HD desde tu TV. Generalmente los capítulos que se estrenan en Estados Unidos o en el país de origen de la serie no se emiten online simultáneamente en el resto del mundo, son traducidos o subtitulados al español latino tiempo después.