CAPÍTULOS
FICHA DE CAPÍTULOS VISTA 60.085
Temporada 3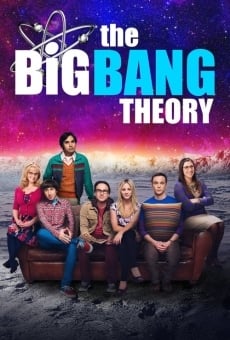 | | |
| --- | --- |
| Tipo | Serie de TV episodios |
| Origen | US |
| Idioma original | Inglés |
| Producida | 2007 |
| Género | Comedia |
| Duración | 60 min cada episodio |
En nuestra guía de series hay disponibles un total de 12 temporadas completas de The Big Bang Theory. Pueden existir discrepancias con las temporadas emitidas en televisión (TV Seasons).
Consulta la lista de temporadas y episodios en IMDb para acceder a información actualizada.
The Big Bang Theory - 3º Temporada en español
The Big Bang Theory Temporada 3 Online - Leornard intenta crearle a Penny una buena impresión de sí mismo, para eso se ofrece voluntariamente a recibir un paquete para ella. Sin embargo, Leonard no puede realizar la misión sin la ayuda de su maníaco compulsivo amigo, Sheldom. Quien sin querer le arruina los planes, haciendo que la historia termine con consecuencias inesperadas y nada positivas para Leonard. Te invitamos a ver la ficha de esta serie con más información sobre la producción y los actores.
REPARTO DE LA TEMPORADA 3 The Big Bang Theory subtitulada y original
Esta temporada Nº 3 estuvo protagonizada por Johnny Galecki, Jim Parsons, Simon Helberg y Kunal Nayyar.
Johnny Galecki TV/Cine
Jim Parsons TV/Cine
Simon Helberg TV/Cine
Kunal Nayyar TV/Cine
Capítulos de The Big Bang Theory, Temporada 3 Online
La 3º temporada online de The Big Bang Theory (The Big Bang Theory) cuenta con 23 capítulos completos originales. Se filmaron múltiples temporadas de The Big Bang Theory, te invitamos a disfrutarlos en video calidad Full HD desde tu TV. Generalmente los capítulos que se estrenan en Estados Unidos o en el país de origen de la serie no se emiten online simultáneamente en el resto del mundo, son traducidos o subtitulados al español latino tiempo después.