CAPÍTULOS
FICHA DE CAPÍTULOS VISTA 798
Temporada 3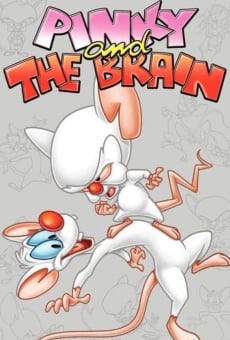 | | |
| --- | --- |
| Tipo | Serie de TV episodios |
| Origen | US |
| Idioma original | Inglés |
| Producida | 1995 |
| Género | Infantil |
| Duración | 45 min cada episodio |
En nuestra guía de series hay disponibles un total de 4 temporadas completas de Pinky and the Brain. Pueden existir discrepancias con las temporadas emitidas en televisión (TV Seasons).
Consulta la lista de temporadas y episodios en IMDb para acceder a información actualizada.
Pinky and the Brain - 3º Temporada en español
Pinky and the Brain Temporada 3 Online - Dos ratones de laboratorio traman apoderarse del mundo una y otra vez. Cerebro es un genio extraviado, en cambio Pinky simplemente vive perdido. Pero juntos forman una formidable y jocosa pareja de fracasados. Te invitamos a ver la ficha de esta serie con más información sobre la producción y los actores.
REPARTO DE LA TEMPORADA 3 Pinky y Cerebro subtitulada y original
Esta temporada Nº 3 estuvo protagonizada por Rob Paulsen, Maurice LaMarche, Tress MacNeille, Frank Welker, Jeff Bennett, Billy West, Jim Cummings, Larry Cedar, Roddy McDowall, Jess Harnell, Townsend Coleman, John Mariano, Michael McKean, Paul Rugg, James Belushi y Roger Rose.
Rob Paulsen TV/Cine
Maurice LaMarche TV/Cine
Tress MacNeille TV/Cine
Frank Welker TV/Cine
Jeff Bennett TV/Cine
Billy West TV/Cine
Jim Cummings TV/Cine
Larry Cedar TV/Cine
Roddy McDowall TV/Cine
Jess Harnell TV/Cine
Townsend Coleman TV/Cine
John Mariano TV/Cine
Michael McKean TV/Cine
Paul Rugg TV/Cine
James Belushi TV/Cine
Roger Rose TV/Cine
Capítulos de Pinky y Cerebro, Temporada 3 Online
La 3º temporada online de Pinky y Cerebro (Pinky and the Brain) cuenta con 33 capítulos completos originales. Se filmaron múltiples temporadas de Pinky and the Brain, te invitamos a disfrutarlos en video calidad Full HD desde tu TV. Generalmente los capítulos que se estrenan en Estados Unidos o en el país de origen de la serie no se emiten online simultáneamente en el resto del mundo, son traducidos o subtitulados al español latino tiempo después.