CAPÍTULOS
FICHA DE CAPÍTULOS VISTA 8.240
Temporada 2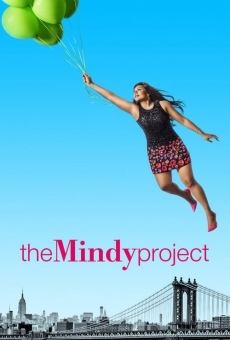 | | |
| --- | --- |
| Tipo | Serie de TV episodios |
| Origen | US |
| Idioma original | Inglés |
| Producida | 2012 |
| Género | Comedia |
| Duración | 45 min cada episodio |
En nuestra guía de series hay disponibles un total de 6 temporadas completas de The Mindy Project. Pueden existir discrepancias con las temporadas emitidas en televisión (TV Seasons).
Consulta la lista de temporadas y episodios en IMDb para acceder a información actualizada.
The Mindy Project - 2º Temporada en español
The Mindy Project Temporada 2 Online - Anna, con el corazón roto, lamenta su ruptura en la casa de Mindy, mientras Jody y Jeremy compiten por su amor. Morgan, por su parte, se enoja con Karen, la nueva novia de Colette, cuando esta interrumpe accidentalmente una escena amorosa. Te invitamos a ver la ficha de esta serie con más información sobre la producción y los actores.
REPARTO DE LA TEMPORADA 2 The Mindy Project subtitulada y original
Esta temporada Nº 2 estuvo protagonizada por Mindy Kaling, Chris Messina, Ed Weeks, Anna Camp, Zoe Jarman, Beth Grant, Xosha Roquemore, Adam Pally, Zoe Jarman, Ike Barinholtz, Amanda Setton, Mark Duplass, Mary Grill, Kelen Coleman, Eva Amurri Martino, Allison Williams, Ellie Kemper, Richa Shukla, Anders Holm, Glenn Howerton, Tracey Wigfield, Tommy Dewey y Jay Duplass.
Mindy Kaling TV/Cine
Chris Messina TV/Cine
Ed Weeks TV/Cine
Anna Camp TV/Cine
Zoe Jarman TV/Cine
Beth Grant TV/Cine
Xosha Roquemore TV/Cine
Adam Pally TV/Cine
Zoe Jarman TV/Cine
Ike Barinholtz TV/Cine
Amanda Setton TV/Cine
Mark Duplass TV/Cine
Mary Grill TV/Cine
Kelen Coleman TV/Cine
Eva Amurri Martino TV/Cine
Allison Williams TV/Cine
Ellie Kemper TV/Cine
Richa Shukla TV/Cine
Anders Holm TV/Cine
Glenn Howerton TV/Cine
Tracey Wigfield TV/Cine
Tommy Dewey TV/Cine
Jay Duplass TV/Cine
Capítulos de The Mindy Project, Temporada 2 Online
La 2º temporada online de The Mindy Project (The Mindy Project) cuenta con 22 capítulos completos originales. Se filmaron múltiples temporadas de The Mindy Project, te invitamos a disfrutarlos en video calidad Full HD desde tu TV. Generalmente los capítulos que se estrenan en Estados Unidos o en el país de origen de la serie no se emiten online simultáneamente en el resto del mundo, son traducidos o subtitulados al español latino tiempo después.