CAPÍTULOS
FICHA DE CAPÍTULOS VISTA 11.557
Temporada 2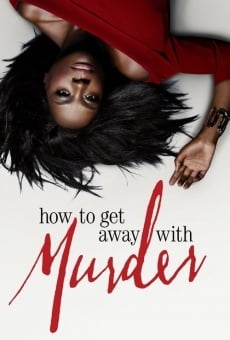 | | |
| --- | --- |
| Tipo | Serie de TV episodios |
| Origen | US |
| Idioma original | Inglés |
| Producida | 2014 |
| Género | Drama |
| Duración | 45 min cada episodio |
En nuestra guía de series hay disponibles un total de 6 temporadas completas de How to Get Away with Murder. Pueden existir discrepancias con las temporadas emitidas en televisión (TV Seasons).
How to Get Away with Murder - 2º Temporada en español
How to Get Away with Murder Temporada 2 Online - Annalise Keating es una brillante, carismática y seductora profesora de Derecho penal en una prestigiosa universidad de Filadelfia. Sus alumnos se verán obligados a aplicar sus enseñanzas cuando sean seleccionados para ayudarla en un caso. Te invitamos a ver la ficha de esta serie con más información sobre la producción y los actores.
REPARTO DE LA TEMPORADA 2 How to Get Away with Murder subtitulada y original
Esta temporada Nº 2 estuvo protagonizada por Charlie Weber, Viola Davis, Karen Cabrera, Billy Brown, Alfred Enoch, Jack Falahee, Katie Findlay, Aja Naomi King, Matt McGorry, Karla Souza, Liza Weil, Tom Verica, Edem Atsu-Swanzy, Timothy Reifsnyder, Laura Coover, Tye Alexander, Juan Alfonso y Marlyn Bandiero.
Charlie Weber TV/Cine
Viola Davis TV/Cine
Karen Cabrera TV/Cine
Billy Brown TV/Cine
Alfred Enoch TV/Cine
Jack Falahee TV/Cine
Katie Findlay TV/Cine
Aja Naomi King TV/Cine
Matt McGorry TV/Cine
Karla Souza TV/Cine
Liza Weil TV/Cine
Tom Verica TV/Cine
Edem Atsu-Swanzy TV/Cine
Timothy Reifsnyder TV/Cine
Laura Coover TV/Cine
Tye Alexander TV/Cine
Juan Alfonso TV/Cine
Marlyn Bandiero TV/Cine
Capítulos de How to Get Away with Murder, Temporada 2 Online
La 2º temporada online de How to Get Away with Murder (How to Get Away with Murder) cuenta con 15 capítulos completos originales. Se filmaron múltiples temporadas de How to Get Away with Murder, te invitamos a disfrutarlos en video calidad Full HD desde tu TV. Generalmente los capítulos que se estrenan en Estados Unidos o en el país de origen de la serie no se emiten online simultáneamente en el resto del mundo, son traducidos o subtitulados al español latino tiempo después.