CAPÍTULOS
FICHA DE CAPÍTULOS VISTA 23.345
Temporada 14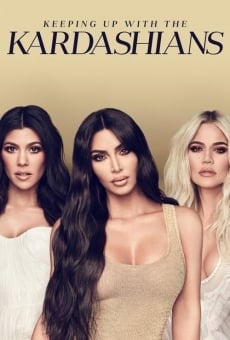 | | |
| --- | --- |
| Tipo | Episodios |
| Origen | US |
| Producida | 2007 |
| Género | Reality |
| Duración | 45 min cada episodio |
En nuestra guía de reality shows hay disponibles un total de 18 temporadas completas de Keeping up With The Kardashians. Pueden existir discrepancias con las temporadas emitidas en televisión (TV Seasons).
Consulta la lista de temporadas y episodios en IMDb para acceder a información actualizada.
Keeping up With The Kardashians - 14º Temporada en español
Keeping up With The Kardashians Temporada 14 Online - Muestra el lado más íntimo y los pormenores de la familia de Kim Kardashian. Kim es una de las socialité favorita es una conocida amiga de Paris Hilton e hija del ilustre abogado estadounidense y fallecido Robert Kardashian, reconocido por defender a OJ Simpson en el famoso caso de asesinato. Tras su divorcio, la madre de Kim, Kris, se casó con Bruce Jenner, reconocido medallista olímpico, con quien tuvo 2 hijos más. Te invitamos a ver la ficha de este reality con más información sobre la producción y los actores.
REPARTO DE LA TEMPORADA 14 Keeping up With The Kardashians subtitulada y original
Esta temporada Nº 14 estuvo protagonizada por Kim Kardashian, Kourtney Kardashian, Khloé Kardashian, Kris Jenner, Bruce Jenner, Kylie Jenner, Kendall Jenner, Robert Kardashian Jr., Scott Disick, Lamar Odom, Adrienne Bailon, Mason Dash Disick, Malika, Jonathan Cheban y Reggie Bush.
Capítulos de Keeping up With The Kardashians, Temporada 14 Online
La 14º temporada online de Keeping up With The Kardashians (Keeping up With The Kardashians) cuenta con 20 capítulos completos originales. Se filmaron múltiples temporadas de Keeping up With The Kardashians, te invitamos a disfrutarlos en video calidad Full HD desde tu TV. Generalmente los capítulos que se estrenan en Estados Unidos o en el país de origen del realty show no se emiten online simultáneamente en el resto del mundo, son traducidos o subtitulados al español latino tiempo después.