CAPÍTULOS
FICHA DE CAPÍTULOS VISTA 3.680
Temporada 11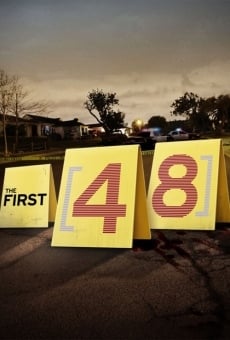 | | |
| --- | --- |
| Tipo | Episodios |
| Origen | AR |
| Producida | 2013 |
| Género | Reality |
| Duración | 45 min cada episodio |
En nuestra guía de reality shows hay disponibles un total de 18 temporadas completas de The First 48. Pueden existir discrepancias con las temporadas emitidas en televisión (TV Seasons).
Consulta la lista de temporadas y episodios en IMDb para acceder a información actualizada.
The First 48 - 11º Temporada en español
The First 48 Temporada 11 Online - Cada minuto cuenta, cada segundo podría significar la diferencia entre hacer justicia o dejar un crimen impune. Para los detectives, 48 horas no son suficientes, pero es con lo único que cuentan para conseguir una pista, rastrear a un sospechoso, o hacer un arresto antes de que el caso se enfrié. Te invitamos a ver la ficha de este reality con más información sobre la producción y los actores.
REPARTO DE LA TEMPORADA 11 Las primeras 48 horas subtitulada y original
Esta temporada Nº 11 estuvo protagonizada por Dion Graham, Caroline Mason, Tony Mullins, John Buhrmaster, Fernando Bosch, Eddie Ibarra, Emiliano Tamayo, John Palmer, Toney Armstrong, Ervens Ford, Altarr Williams, Ron Collins, Rick Duggan, Eunice Cooper y Ken Penrod.
Capítulos de Las primeras 48 horas, Temporada 11 Online
La 11º temporada online de Las primeras 48 horas (The First 48) cuenta con 36 capítulos completos originales. Se filmaron múltiples temporadas de The First 48, te invitamos a disfrutarlos en video calidad Full HD desde tu TV. Generalmente los capítulos que se estrenan en Estados Unidos o en el país de origen del realty show no se emiten online simultáneamente en el resto del mundo, son traducidos o subtitulados al español latino tiempo después.